The Oasis Ferkla Association for the Environment and Heritage continues its activities and efforts in the education, mobilization and sensitization of young people on the environment in general and advocacy for oases, this time within the framework of the project "Awareness Raising, environmental education and sustainable development in the oases of south-eastern Morocco", a project led by AOFEP which aimed to encourage children to reflect on environmental issues and awaken their interest in nature and oases while giving them the opportunity to take action in favour of oases and other natural areas.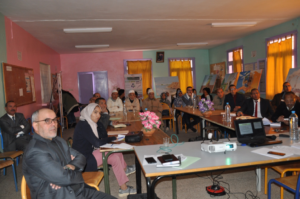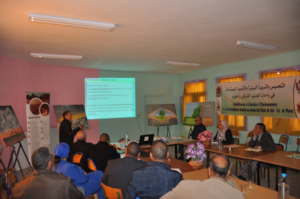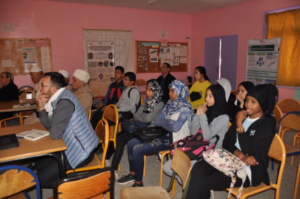 The AOFEP organized on February 21, 2020 at Al Wahda College, Tinjdad a workshop to share and restitute the experiences of the project conducted in collaboration with the Ministry of Environment, with all the beneficiary institutions of the project (including Al Wahda College). This workshop will first of all have made it possible to show the experiences carried out with the pupils during the project, such as in particular an educational garden set up within the college. Subsequently, AOFEP will have been able to show the continuity of its experience in the mobilization of young people, particularly through the development of the TERO -Territories committed to the resilience of oases project. A way of proving that AOFEP has been able to develop once again its experience in the field of youth mobilization, but also and above all the importance of making young people aware of environmental issues as an actor in sustainable development.
On this occasion, the schoolchildren, their teachers and principals had an appointment with different activities (presentations, documentaries, and field visits, etc.) with the aim of raising awareness among schoolchildren on the importance of protecting biodiversity, preserving water resources, and managing waste.