27Nov17:0019:30Clim'action now! Commitment to the environment here and there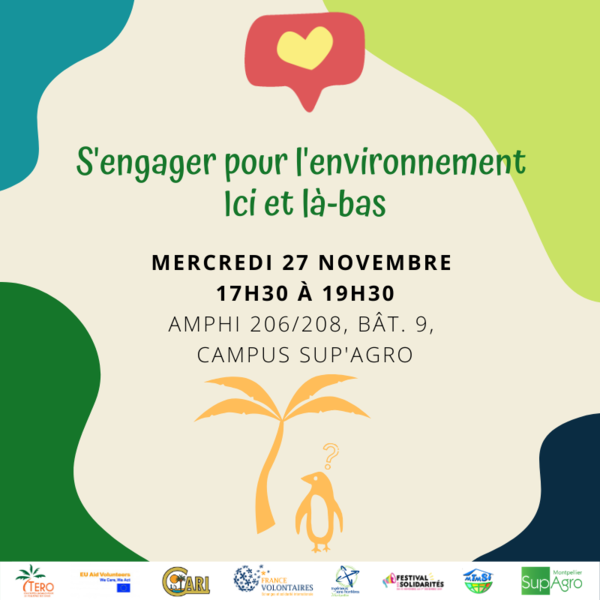 Dettagli Evento

CARI, France Volontaires and ISF Montpellier are organising a debate meeting on 27 November to discuss the voluntary commitment of young people.

The ice caps are expiring and you wonder what to do about the polar bears? The disappearance of bees gives you the bumblebee and you want to take action?
During this evening of meeting and debate on civic engagement for the planet, CARI, France Volontaires and Ingénieurs Sans Frontières Montpellier will offer you some ideas for action, before sharing a small snack.

Come and talk to volunteers who are involved in a concrete way in France and elsewhere in the world to answer questions such as: Why and how to get involved? What funding is available to young project leaders? Which is the place of volunteering in a professional career path?

To know more about the agenda of the meeting and how to enregister, please visit here.
Quando

(Mercoledì) 17:00 - 19:30
Luogo

Sup'Agro Campus

Amphitheatre 206/208, Building 9
Organizer