19GiuTutto il giorno22Désertif'actions 2019. International Civil Society Summit - Land, Biodiversity and Climate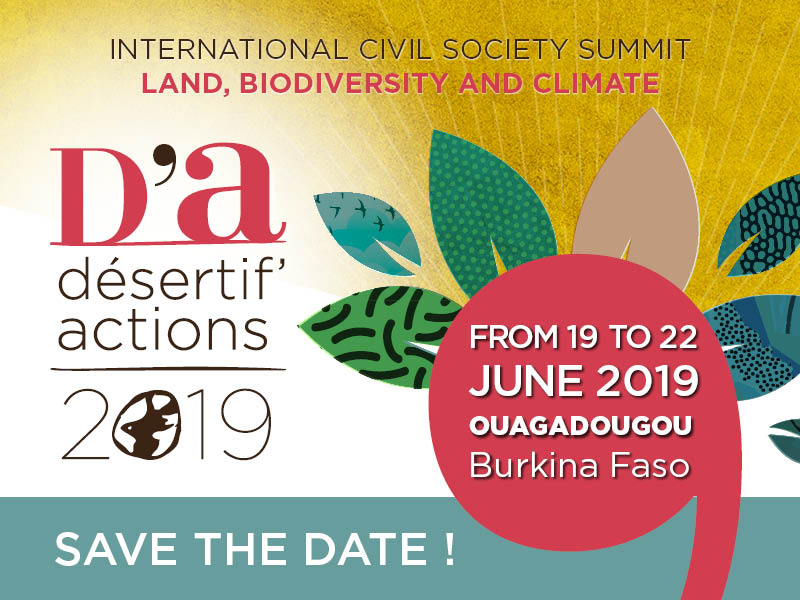 Dettagli Evento
Ouagadougou, from 19 to 22 June 2019.
NGOs, scientifics, local collectivities, international institutions, private and public sector… every layer of civil society is gathering at Ouagadougou to debate and share their respective positions on lands degradation, desertification's combat, biodiversity, climate change and the consequences that come from these challenges in every part of the world.
This one of its kind multi-actors oriented gathering will see 300 participants from all around the world meet to build up a lasting dialogue between desertification's combat, biodiversity and climate change actors. It will reaffirm everyone's commitment to have lands at the very heart of their international agendas and local actions.
Désertif'actions 2019 is a concrete answer to a situation that necessitate more synergies between actors that work in the domains of sustainable land management, biodiversity and climate on a daily basis.
More info desertif-actions.org
Quando

Giugno 19 (Mercoledì) - 22 (Sabato)